Project Manager does not always equate with Owner Advocate. At DC Força it does. It always does.
Every word spoken and action taken is in our clients' best interests. 100% free of conflict-of-interest. 100% your interests.
I am Deborah Cox, and as Principal of DC Força I assure you, your success is our only priority.
This distinguishes DC Força a great deal from our competitors.
Give me a call and let's talk about the success of your next important project: 704-804-4387.
I look forward to hearing from you.
When we say making it all work, we mean ALL. It's a lot.
A Real Estate Project, whether solely relocation, or renovation, or new construction, it's a lot. Multiple moving parts and multiple service providers: landlords, brokers, architects, engineers, general contractors, furniture and equipment vendors, and more. Each
with priorities understandably revolving around their company's own bottom lines, portfolios, and convenience.
Do you have the internal resources with expertise to manage these multiple parties and ensure your success?

Someone experienced who can make sure that your project comes in on or even under budget, on time or even ahead
of schedule, with due diligence investigations, the proper entitlements, and the least disruption to your core business?

Chances are you're on the DC Força website because that answer might just be no. Then you're on the right website.
Whatever Real Estate Project stands before you, DC Força will partner with you as Project Manager with only your success as our goal.
Want to know more about how we MAKE IT ALL WORK? Click on Services or call 704-804-4387.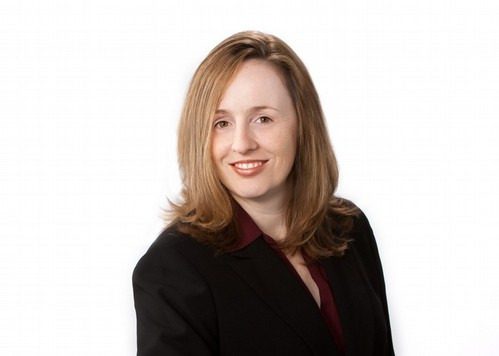 Principal, Project Manager
More than 25 years Design, Construction, and Relocation experience
Deborah Cox formed DC Força in 2016 to independently continue her mission of providing unparalleled service to clients across the Carolinas.
Bringing 25+ years of experience to every endeavor, Deborah works closely with clients from the inception of the project, benefitting her clients with oversight and consultation around feasibility, site selection, design, construction, vendor acquisition and management, furniture, move coordination, etc. Careful focus on adhering to budget and identifying savings when possible are a key aspect of the service Deborah provides.
A particular strength of Deborah's is her style of constant communication, always keeping a client apprised of project status. She doesn't shy away when an issue arises; instead, addressing it swiftly with all relevant parties for resolution. Her action equates to resolution at the least possible cost in the least amount of time, all with a well-informed client.
Deborah has spent her career focusing on Office and Industrial clients spanning a variety of financial, telecommunications, and manufacturing companies.
Prior to forming DC Força, Deborah served as a Vice President of Project Management with Cresa Carolinas where she focused on office and industrial projects including build to suit and tenant upfit in excess of 1MM SF.
Prior to joining the Cresa Carolinas team, Deborah was a Senior Project Manager for Lincoln Harris, and provided professional project management focus to the Bank of America Project Management Headquarters Team, a multi-year, multi-contract endeavor that earned
her numerous accolades and awards for her work in managing many of the more complex projects for the bank.
When you select DC Força as your comprehensive Project Manager partner, you'll benefit from the Suite of Services directing the entire process from inception to completion.
It's in this Comprehensive Capacity we're able to serve as Owner Advocate: Taking an active role in both strategic and transactional phases of a project, advising on issues of feasibility, site selection, gathering the right team, construction, relocation and project closeout, all while of course managing budget and schedule. And in contracting for the full Suite of Services, the entire project team - all service providers – ultimately benefits from this professional oversight.
Or perhaps you're looking for an a la carte approach, selecting specific services which augment your existing internal resources. We're suited to serve in a Complementary Capacity to your staff and other contracted parties.
Whichever tact best meets your project needs, whether Comprehensive or Complementary, you are assured DC Força's services are brought to bear building on 25+ years of industry experience.
We understand the importance of real estate assets and the criticality each decision holds in creating your company's strategy. We will advise you in making those decisions, whether for growth or reduction, relocation or remaining in place, renovation or new build.
As you consider locking into that next ten-year lease, partner with us to make sure it's the contract best for your company. Through a lens focused on solely your interests, we will assist in analysis and evaluation of potential locations and the lease contracts associated with each. We bear no bias to any landlord or brokerage firm.
Money and Time. Each equally critical to what defines success on a project. Together with the Project Team, we work to develop a realistic detailed budget & schedule from the onset. We then take charge of the spending for your project and oversee/manage the schedule. Along the way, where possible, we'll point out savings opportunities of both money and time. Issues will arise, and taking an approach of constant communication, we advise you of the issues and work toward swift and fair resolution. And always in everything we do, we do solely in your interests. We bear no bias to any project team member.
The Project Team is only as strong as the weakest link. We will work with you to hire the strongest links! Using a fair and objective process, involving Request For Proposals (RFPs), Bids and Interviews, we oversee the hiring and supervision of:
  Designers, including architects, interior designers, lighting designers, engineers, landscape designers, and more
  General Contractors to perform the actual construction
  Voice/Data suppliers to provide the infrastructure for your phone system, data networks, and internet services
  Vendors to supply furniture, fixtures, equipment, art, food service, and anything else your project requires.
We know how to set up a team for success by asking the tough questions, extracting the information to perfect design, and extracting the design to perfect construction.
For a construction project, the architectural and engineering drawings are a contract in themselves, equally as important as any other legal contract into which your company will bind itself. Initially, we create a rough outline of how your space will be built out to accommodate your people and functions, and then the selected architect/engineer draws up the formal plans. At milestone points during the project, we review the drawings to ensure contract, design and code compliance.
Permits equal time. The securing of permits at integral points in the project is absolutely key to a project concluding on time. We handle obtaining any permits necessary for the construction and occupancy of your space.
When a project does not require a full build-out, but rather an "Interior Upfit", a General Contractor is often not required. This saves time and money. For an Interior Upfit, we supervise the systematic installation of all interior finishes, low voltage wiring and telecommunications, lighting, systems furniture, and a multitude of other items required to ready your space for move-in.
So many important details involved in your real estate project, but perhaps none more important than Relocation because it touches your people directly. With the goal of a relocation as minimally disruptive as possible, we will implement your entire move as Relocation Manager: communications to your people, hiring the mover, packing and unpacking, setting up computers, and more. We'll manage Day One Occupancy and conclude only when all issues are resolved.
Ry Hudnall
General Agent | Branch Manager
MassMutual – Charleston, SC
"Deborah expertly oversaw all aspects from initial planning to final walkthrough. Her attention to detail impressed me and her management style inspired trust. Her efficient communication skills meant less involvement was required by me and my staff, which was paramount. She is a true team leader.
We specifically requested Deborah to spearhead the project of expanding our current space. Once again, she excelled at the task and transformed the space swiftly, with minimal disruption and within budget."
Peter Tanneberger
Senior Property Manager | Trinity Partners
Deephaven - North Carolina
"Deborah has been a pleasure to work with and ranks atop my project managers during my time here. Her communication is clear and concise, she follows all the building rules to the tee, and her projects remain on schedule. She is timely in all submittals for reimbursement if necessary and provides all the necessary backup which often proves to be challenging for others.
It is my hope to continue to have the opportunity to work with Deborah on various other projects throughout my portfolio."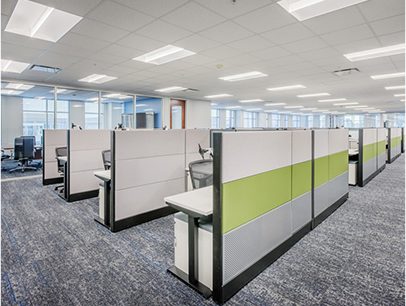 Deephaven Mortgage – Charlotte, NC
Corporate Office Multi-Phased build-out of 35,694sf
This project included two floors to be built out simultaneously with different schedules and delivery dates. This included relocating from four previously built-out spaces and decommissioning those spaces.
Project Management provided PM services, including the RFP process, architecture and engineering selections, bidding, and selection of the general contractor and other vendors through the design and construction process.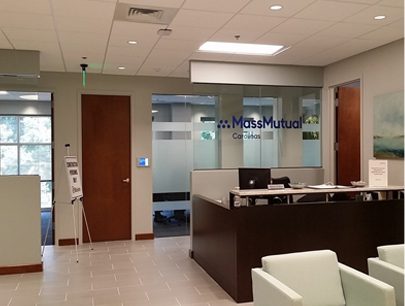 MassMutual – Charlotte, NC
Corporate Office Multi Phased Upfit for the new 24,847sf   
This included build out included building out the expansion space while fully operational.   
Project Management was responsible for team management as well as design and construction management for the facility This included architect selection, design management, construction administration, client relationship management and occupancy planning.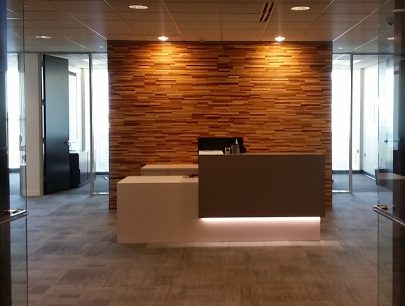 inVentiv Health – Cary, NC
Corporate Office Multi Phased renovations 4,000+sf
This included a new Reception area, upgrades to restrooms, kitchen and training rooms.
Project management was responsible for overseeing design and construction management while maintaining no downtime to the client within there fully operational space.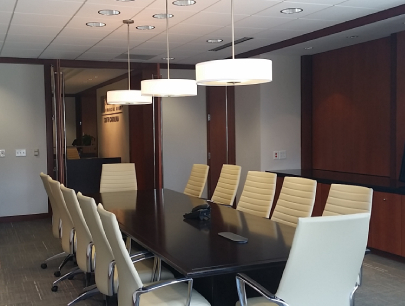 MassMutual – Charleston, SC
Corporate Office Multi Phased project 9,800sf
This project consisted of an open office area with management offices, conference room and large pantry.
Responsibilities included oversight of design, construction management, relocation and decommissioning of existing space.
When you call DC Força, you get a live person involved directly on your project.
When you interview DC Força, the presenters in front of you are the same team that's standing right by your side on Day One in your new space.
When you hire DC Força, you're assured an Owner Advocate who speaks and acts solely in your best interests.
When you work with DC Força, you're working with a respected entity in the Carolinas.
The Real Estate, Design and Construction Community knows we're objective and fair and work tirelessly for our clients.
FORÇA: (noun, feminine); of Portuguese origin: strength; power; force; might.
A final thought:
Our name is intentional: Design Construction Strength, Power, Force, Might.
With more than 25 years of experience, strength and power come naturally. Force and might are seldom necessary as the project runs along smoothly, but good to know those qualities are available if needed.
I am Deborah Cox, Principal of DC Força.
Give me a call and let's talk about the success of your next important project: 704-804-4387.
I look forward to hearing from you.